Monthly Archive for February, 2009
Alex Sallus (such a sound / metrosoul) & Hendrik Sievert (kamikaze3000 / mashup crew) are two berlin born and raised djs who teamed up under the name DISCO SUPREME to deliver bass in your face and the boogie to your hips.
All your favourite songs, packed in a genre breaking dj set to make you dance all night. The girls dig it and go crazy…everytime…satisfaction guaranteed.
Download podcast | iTunes format @ zshare (Thanks 45er)
Tracklist
INTRO: To All The Girls Around The World
Eli Escobar – Shoulda Let You Go
Old Money – Gangster With An "A" (Chromeo Remix)
Holy Ghost – Hold On (Original Mix)
MGMT – Electric Feel (Justice Remix)
Dizzee Rascal ft. Calvin Harris – Dance Wiv Me
Common ft. Chester French – What A World
Kenna – Say Goodbye To Love
Mr. Oizo – Two Takes It
Twista, Pharell & Escort – Give it Up (Hoff's Smoove Remix)
Treasure Fingers – Cross The Dancefloor (Chromeo Remix)
Busta Rhymes – Don't Touch Me (U-Tern's Disco Mix)
Dance Area – AA 24/7
MSTRKRFT ft. Nore – Bounce (A-Track Remix)
Busy P ft. Murs – To Protect And Entertain (Crookers Remix)
N.A.S.A. – Music (LA Riots Remix)
Blaqstarr – Hands Up Thumbs Down (Degree Remix)
The Black Ghosts – Anyway You Choose To Give It (Playgroup Remix)
Moby – I Like To Move In Here (Crookers Remix)
Crookers – Seglia (Oh Snap Booty Alarm Medley Re-Edit)
Lady Soveign – Got U Dancing (Jack Beats Remix)
Wiley – Wearing My Rolex (Zombie Disco Squad Remix)
K.I.G. – Head, Shoulders, Knees And Toes
BONUS: The Count & Sinden ft. NY – Fool In Love
Danny Scrilla took over the TTT, but read yourself:
Hi kids, its your banging donk Tim Turbo, with a little help of a friend.

Actually the friend goes by the name of Danny Scrilla of the notorious MashUp Crew and did the whole Tim Turbo Thursday of today all alone. As if that hadn't been enuff, he only played remixes and productions done by himself. You're about to witness the strenght of Danny Scrillas work.

What do you need to know about Danny? Well, he is part of Berlins MashUp Crew, a true connoisseur of UK club music and a upcoming Dubstep producer. His first EP will hit the raves on the 6th March 2009, its brimful with hard wobbling riddims and you'll get a extra-exclusive prelisten about the end of todays Tim Turbo Thursday
Tracklist
01 Destra – Wine Funky Now (Scrilla Refix)
02 Maskinen – Alla Som Inte Dansar (Scrilla's I Don't Give a Shit Refix)
03 Lady Saw & Cecile – Loser (Scrilla's Broken Rubber Refix)
04 Danny Scrilla – Tottering
05 Beenie Man – Hmm Hmm (Scrilla's Unruly Simon Remix)
06 Kanye West & Estelle – American Boy (Scrilla Remix)
07 Danny Scrilla – D.I.S.C.O.
08 Bounty Killer vs. Busy Signal – Body Body Medley (Scrilla Remix)
09 Dawg E. Slaughter – Feelin' Nice (Scrilla Remix)
10 Luddy – Run (Scrilla's Oildrum Refix)
11 TOK vs. Rudekid – Scrilla's Alien Defense Remix
12 Danny Scrilla – Heartbroken
13 Donae'o – Raving (Scrilla Remix)
14 Danny Scrilla – Scrilla
15 Danny Scrilla – Turmoil
16 Danny Scrilla – Bane
17 Danny Scrilla – Levitate
18 Danny Scrilla – Guess Who
19 Danny Scrilla – Hail To The King
20 Danny Scrilla – 18 Inch Woofer
21 Danny Scrilla – Cuss Cuss
22 Danny Scrilla – Fallout
23 Danny Scrilla – Sublow
24 Danny Scrilla – Shatter
25 Danny Scrilla – Bittersweet
Host: Marflix
Another rum-soaked live radioshow – strictly roadtunes and jumpup. Trinidad 2009 and some classics from all islands. Have fun!
New episode of the madness series.. let's just call it Everyday Madness, cause it is madness everyday. New bassy tunes from the rave-and-remix blogosphere..
This time we move from Bmore to House to Bassline to Soca… have fun.
download podcast | mirror (sharebee)
1. Zingone & Nina – Kick it (Stereoheroes)
2. Defunct! – Flashy Fidget Fame
3. DJ Class & Lil Jon – I'm the Ish RMX
4. Finger and Kadel – Mana Mana (2-4 Grooves Remix)
5. Mr Oizo – Lams Anger (Noise Floor Crews Tribute to Flat Eric Remix)
6. Dance Area – AA 24/7 (Diplo Remix)
7. Gel Abril – Spells of Yoruba (Tactic Edit)
8. Tittsworth – WTF Smoke & Mirrors Remix
9. Ghislain Poirier feat. MC Zulu – Go Balistic! (Wildlife Re-Rub)
10. MiKiX The Cat – Wuz
11. Footsteps – Funky Rag
12. Ghislain Poirier feat. Face-T – Blazin' (Starkey Remix)
13. Mr Virgo & J.M.E. – Boy better know (Shut your mout)
14. DJ Q & MC Bones – Back it up
15. Mr Slaughter – Staggering
16. Ghislain Porier feat Mr Slaughter – Get Mad
16. Roy Cape All Stars – Tusty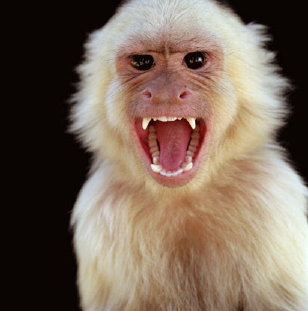 Host: Face-T (Montreal) & Marflix
For this episode of the Mashup Radioshow we are very proud to have Face-T. from Montreal (Kulcha Connection/Ghislain Poirier) in the bedroom-studio to host the show and perform live his tune "Blazin" on the Japanese soca riddim "S-Latino".
Beside new soca music from Trinidad, St. Kitts and Dominica we have a brandnew tune by Ghislain Poirier feat. soca artiste Mr. Slaughter in the tube.. also new stuff by Mr Slaughter himself, Bunji Garlin, Nu Vybes, Machel Montano, Ziggy Rankin', 3Suns feat. Busy Signal, Blaxx and the Roy Cape All Stars, Fayann Lyons feat. Beenie Man and more…
Make sure you check out soon:
Ghislain Poirier – SOCA SOUND SYSTEM (Ninja Tune – 12″/digital) with Mr. Slaughter, Face-T, MC Zulu.
Danny Scrilla is stepping aside this time for his Rise and Shine mate Dj OneDrop who wants to introduce his new UK Funky mix to you.
I was looking forward to this mix since a couple of weeks and my expectation we're cleary exceeded. Focused on vocal tracks and hit tracks, this may be the best mix to acquire a taste for this whole new genre. Needless to say that Funky aficionados will also get their time worth, since this joint is packed with specials and remixes! 80 minutes of essential Funky material you shouldn't miss!
Tracklist:
01. Intro
02. Lil London – Mr. Seduction [Special]
03. Calista – Bongo Jam [DJ Naughty Remix]
04. Paleface ft. Kyla – Do You Mind
05. Leo – Do You Mind
06. Maleka – Go [Crazy Cousinz Remix]
07. Platnum – Love Shy [Crazy Cousinz Remix]
08. Crazy Cousinz – Inflation
09. Ill Blu ft. Princess – Frontline [Special]
10. Princess & Coldsteps – Frontline [Ill Blu Remix]
11. Donaeo & Princess – Party Hard [Remix]
12. Jazmine Sullivan – Need U Bad [Flukes Remix]
13. NB Funky – The Leak
14. Donaeo – African Warrior
15. D-Malice – Gabryelle [Diamond In Da Ruff Refix]
16. MC Versatile – The Funky Anthem
17. K.I.G – Head, Shoulders, Knees and Toes
18. Roska – Elevated Level
19. Coldsteps ft. Princess – I Will Be There
20. Sweet Boy Candy – Pull Away
21. Mario ft. SiSi & Entyce – My Guy [Funky Remix]
22. Vboiz ft. Jaide Green – Hooked On You [Special]
23. Emvee – Love Charm
24. DJ Seany B ft. Monique Parris – Make Your Move
25. Paleface ft. Kyla  – Daydreaming
26. Wookie ft. NY – Falling Again
27. Geeneus ft. Katy B – As I
28. Attacca Pesante ft. Shea Soul – Make It Funky
Dj OneDrop – What you call it? UK Funky?
D.S.