Monthly Archive for November, 2009
Hey, I got featured again on the great Tim Turbo Thursday podcast series which is limited to 50 editions. So here's #49 – a mix somewhere between Soca Bass, Kuduro and House: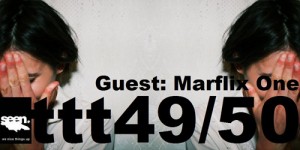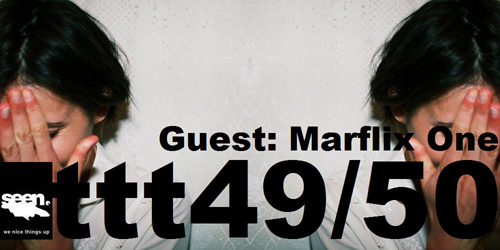 It's only one left after this one. And I was like: why not having a last guestmix, to grow the excitement about the very very last TTT next week? And the only one who deserved to be the last special guest down here was Berlin's Marflix One: Soca label owner, Urban Bass nerd, mine and Danny Scrilla's DJ Godfather and the most trustful rum expert around. So today's mix is all about new and old small island vibes, remixes made with a carnival mind and rum.

He wrote on his mix: "A podcast series full of niceness and inspiration is coming to an end. Next week will be the final blast… so it's time to celebrate! As we getting ready we have a nice lime with some heavy carnival bass and bacchanal vibes. Percussive iron, bottle'n'spoon riddims from Trinidad and Indian Dhol drums clashing with the bass of Samba's surdo drum. So Tim Turbo, whe de party at? I have some cool drinks for you ready!"
Original post at seen-site.com.
Tracklist:
01 Mr Vegas – Shake
02 La Douma Riddim
03 Pamputie – Wining Master
04 Benjai & Scarface – Tanty Say
05 All Star Show Riddim Roadmix
06 Rudder & Jacobs – Island In The Sun Roadmix
07 Demarco & Machel Montano – Love A Come Down RMX
08 Buraka Som Sistema – Aqui Para Voce (Marflix Dhol Remix)
09 Mega Banton Ft Ricky General – Sumting
10 Soumbill Ft Admiral T & Lylah – Reste Bien Assis
11 Demian Ngo & Pablo Vegas – Panya Vibe (Chaosz & Kama Qu Remix)
12 Fao vs Chuckie – Bass Kick In Miami
13 So Shifty – Doin' it
14 Sergio – Magalenha (Paul Devro Edit)
15 Zoca Zoca – Tcheke Tcheke
16 Roska – Notting Hill
17 P.R.E.D.Z. – Bongo Bassline
18 Ghetto Kuduro – Ghetto Zouk Style
19 D'Hitman – Rum Meh Bredda Say
20 Hunter – Whom la
Keep the bumpers rollin – Groovy edition
Host: Hendrik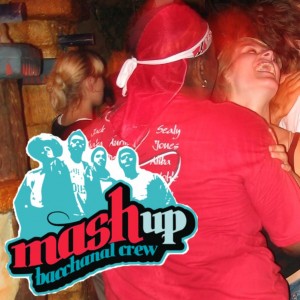 Follow us on Twitter or Facebook. Thanks again to Julia for the cover art.